Accompanying families and individuals
Our members help refugees with the everyday problems of their new lives in Germany.
Café Hand in Hand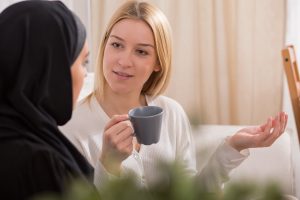 Once a week, we host a café in cooperation with the local unit of the Red Cross – an excellent opportunity to just get together and get to know one another in a relaxed way.
Time and place: Each Thursday from 5 to 6.30 p.m. at the Red Cross's "Treff am Sonneneck", Am Markt 13 in Wittmund (Townhall).
See you there soon!
You can find more information on our events here.
Transport …
…is a big issue for many newly-arrived citizens,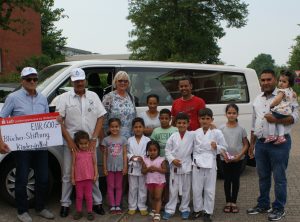 in particular in the more rural neighbourhoods of Wittmund. In an effort to support refugees locally, the big German car manufacturer Volkswagen provided us with a minibus which we use to take people to doctors, local authorities, lawyers and so on.
Wanna book a ride?
Wanna be a voluntary driver?
Give us a call or drop by at the café.